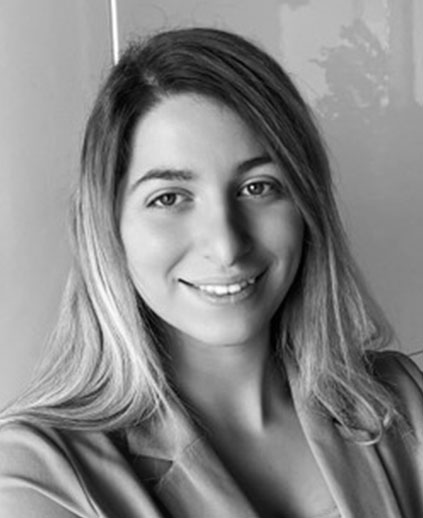 Hala is the Firm's Marketing Coordinator and Social Media Creator, in charge of creating regular content for the Firm's social media channels. Keeping the Firm's aesthetic and brand identity in mind, Hala plans and strategically distributes the content among all social media accounts.
With her creativity, talent and enthusiasm, Hala helps the Firm to stay consistent and is always on the lookout for new and upcoming trends in the social media world. Hala works closely with the Firm's Marketing Manager and together they sail the marketing ship.
With vast experience in marketing and influencer management, Hala provides the Firm with creative ideas and leads them to success. She is detail oriented and organized in her approach.
Professional Style And Experience
Hala comes from a business background, with a strong set of design and drafting skills. She has good connections with the influencers in the region and has experience working with some popular names.
Hala speaks Arabic and English and assists the team with researching new la¬ws and legal updates.