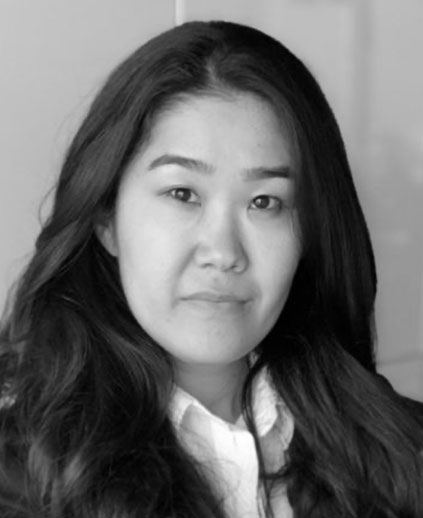 Legal Assistant/Office Manager
Nasyikat is our Firm's frontline and backbone, at the same time. Our very own "Intelligence Officer," constantly scanning the world around us for opportunities to embrace and risks to avoid. She is organized and thorough, remembering everyone and everything.
Like the rest of the team, Nasyikat is gifted with an innate sense of right and wrong, always staying the course of law and order and maintaining the values of ethics and fairness. Loyal to the Firm and protective of its principles, Nasyikat is an enthusiastic and zealous champion of the Firm and its services.
Nasyikat is often the first face and voice that welcomes clients, business partners and many of the Firm's visitors. She is also the engine behind our smooth operations, as a team, and business growth, as a firm. As a native Russian speaker, Nasyikat is particularly well positioned to deal with Russian-speaking clients and business partners.
Incredibly conscientious, responsible and intelligent, Nasyikat supports us all, team and clients alike. She is independent and proactive, working together and alone with the same sense of ease and responsibility.
HPL Yamalova & Plewka DMCC
Legal Assistant/Office Manager, 2019 – present
Rus Biz Real Estate Broker LLC
Legal Secretary (March 2018 – May 2019)
LEGOLAND Dubai, Dubai Parks & Resorts
Customer Service Representative (2016 – 2018)
Ergeshbaeva & Partners (Kyrgyzstan)
Legal Assistant (2014 – 2016)
Kyrgyz Republic Agency of Mineral Resource and Geology
Legal Secretary Internship (January 2013 – May 2013)
Supreme Court of Kyrgyz Republic
Legal Secretary Internship (May 2012 – July 2012)
Kyrgyz State Law Academy, Bishkek
Bachelor of International Public Law, September 2014 – July 2016
Bishkek State Law College, Bishkek
Diploma of Jurisprudence, September 2011 – June 2014