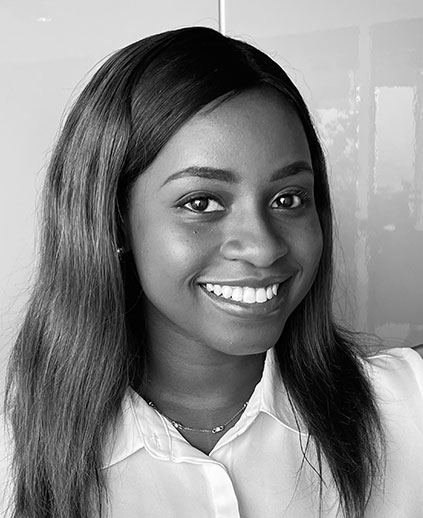 Samantha is the first point of contact for the Firm. Samantha is the Firm's Secretary, in charge of welcoming clients and making them comfortable in the office. She assists the team with all administrative matters.
With her creativity and fresh perspective, Sumayya helps the Firm to stay relevant and achieve new heights, by constantly monitoring and timely identifying new directions and staying ahead of the curve. Through Sumayya's contribution, the Firm continues to reach greater audience and expand its reach globally.
Professional Style And Experience
Samantha comes from an HR background, with a proficient customer service skills with the ability to build a loyal customer base. She is determined and manages the team's tasks and deadlines.
She is fluent in English, Shona and proficient in French. She completed her bachelor's degree in sociology in Africa University.
Her approach towards work is detail oriented and organized.  She designs the client journey to make it smooth and stress-free.