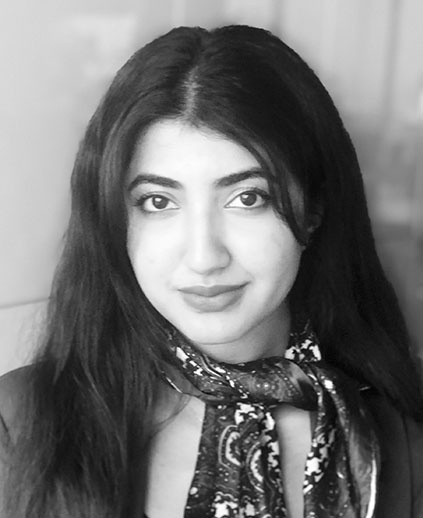 Sumayya is the Firm's Marketing Manager and Social Media creator. She is responsible for promoting the Firm's services and expertise in a creative and professional fashion. Using the Firm's vast portfolio of experience, Sumayya creates innovative content and presents it in novel forms, keeping in mind the latest trends and opportunities. With her extensive knowledge and fresh perspective, Sumayya helps the Firm to stay relevant and achieve new heights. She does this by constantly monitoring the market, identifying new directions and staying ahead of the curve. Through Sumayya's contribution, the Firm continues to reach a wider audience and expand its reach globally.
HPL Yamalova & Plewka DMCC
Marketing Manager, 2020–present
Dubai Bowling Center & Action Zone U.A.E.
Marketing Specialist (Digital & Social Media), 2019-2020
WOMENA – Dubai
Social Media Specialist, 2019
Freishman Hillard, Dubai
Public Relations Intern, 2018
Red Bull – Al Ain, U.A.E.
Student Brand Manager, 2016 –2017
United Arab Emirates University, UAE
Bachelors of Business Administration & Economics
Double Major: Marketing and Human Resources Management, 2018
IESEG School of Management, France Exchange Semester
Contributor and winner of the Multicultural-Fashion Project, 2017