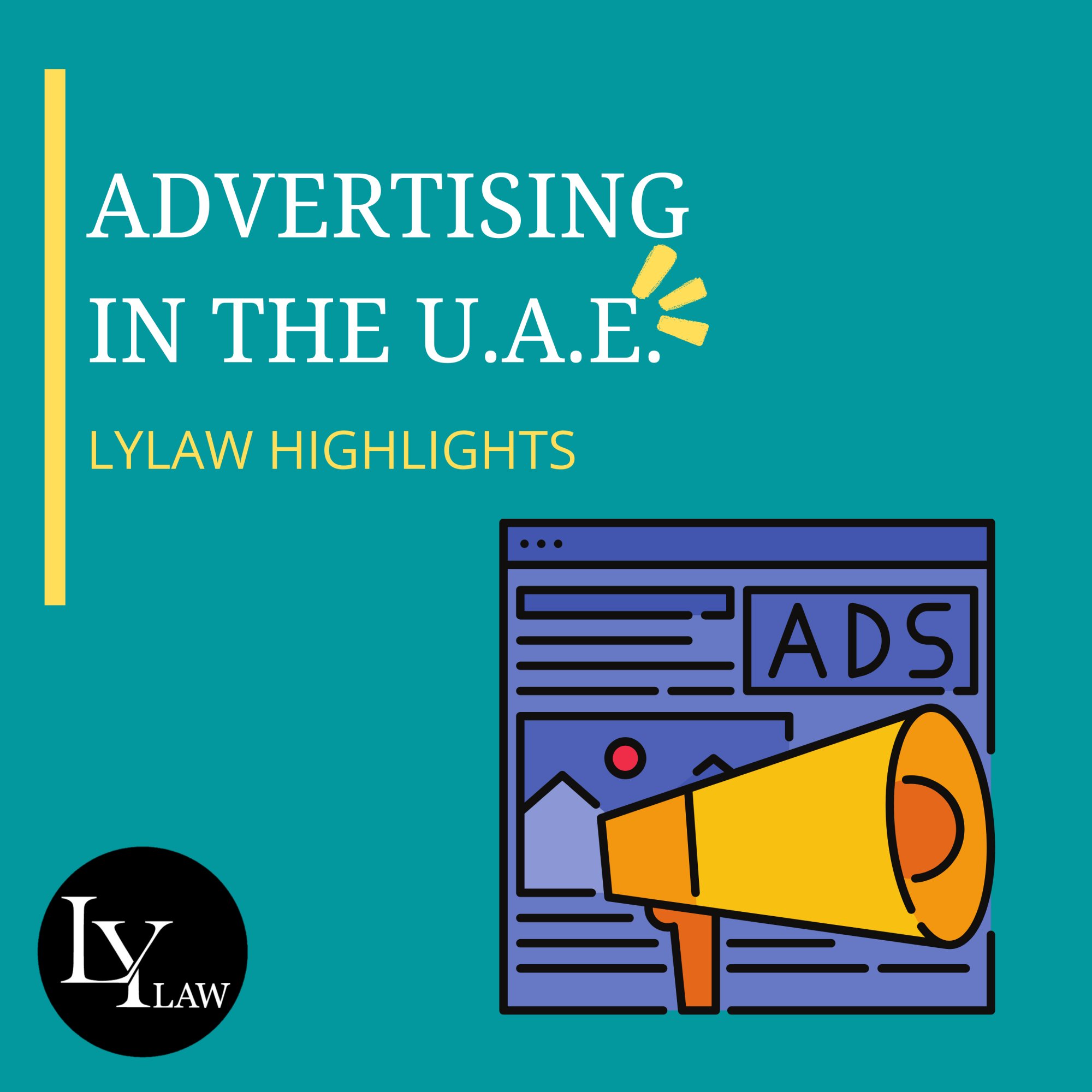 Legal Framework of Advertising in UAE.Advertising laws in the UAE are many.  There are federal laws and there are those which apply in individual Emirates.
Federal Law No. 15 of 1980 on Publications and Publishing
Fujairah Law No. 1 of 1994 concerning Promotional Campaigns for Commercial Advertising Purposes in the Emirate of Fujairah
Dubai Local Order No. 11/2003, on Public Health and Safety of the Community in the Emirates of Dubai
Cabinet Decision No. 7 of 2007 on the Health Advertisements Regulations
Ras Al Khaimah Law No. 11 of 2008 on the Control of Advertising
Administrative Decision No. 35 of 2012 on the Standards of Advertisements Content in the Media
Ras Al Khaimah Law No. 5 of 2016 concerning Promotional Campaigns and Special Offers for Commercial Advertising Purposes
Sharjah Executive Council Decision No. 30 of 2019 on the Regulation of Outdoor Advertising in the Emirate of Sharjah
Abu Dhabi Decision No. 37 of 2019 on the Regulation of Health Information and Advertising
UAE Media Content Standards Decision No. 20 of 2019,
Abu Dhabi Decision No. 144 of 2020 on the Regulation of Granting Advertisements and Promotions Permits
Dubai Decree No. 6 of 2020 on the Regulation of Advertising in the Emirate of Dubai
Cybercrime Law No. 34 of 2021
UAE Crime and Punishment Law
Advertising Standards (2020)– to consolidate various principles governing content in relation to advertisement in the UAE, reinforcing a number of fundamental edicts.
religious, cultural and social values in the UAE;
strengthen the freedom of expression of the media;
establish the advertisement sector as one which contributes to the advancement of economic development in the UAE; and
ensure that all advertisement content is:

impartial;
truthful;
respects the privacy of individuals; and 
protects society from harmful influences.

Advertisement Standards set out principles to all: 1) digital and 2) traditional advertisement, broadcast or publishes, through any media corporation and outlet.  Could also be applied more broadly, to include advertisement issued by shops.  
Summary of main Advertising Standards:
Respect for religion and political institutions
Prohibited products/services: explicitly prohibit advertising alcoholic beverages, tobacco, smoking and all banned products or services, including banned narcotics.
Prohibited content:

words and pictures that breach public morals;
prejudice children, women or any other members of society;
provocation of violence, hatred and sectarianism via advertising content.

Privacy:
Misleading news and rumors
Consumer Protection
Health regulations: medicines or pharmaceutical products
Arabic Language. Now required to be in standard Arabic.
Additional Requirements. 
Must be clear and not contain incorrect information. 
No confusion.  Or misleading
No unlawful use of trademarks in advertisements. 
Broadcast or publication of specialized advertisements, i.e. advertisements about medicines or pharmaceutical products, food products and promotions require special permission of the relevant authority prior to issuance. Similarly, advertisements relating to properties, universities and kindergartens must be approved by the relevant authority.
Advertising Media –  traditional (broadcast and publications) and digital
Physical advertising, e.g. billboards
Digital/online advertising
Media – newspapers, magazines, periodicals, websites, radio, television and movie theaters 
Social media
Specific Industries. Certain industries are subject to specific and more stringent regulations, in the interest of public safety.
Health/medicine
Education
Food
Medicine
Food
Universities
Real estate
Special offers
Promotional campaigns; and
drugs
Special categories
Alcohol
Promotional campaigns
Permits – for advertising within individual Emirates, requires permits
Restricted areas, requiring special permits
Houses of worships, tombs,
Traffic signs and boards
Government headquarters
Trees
Military areas
Facades of residential buildings
Parties subject to advertising rules:
Businesses and sellers of product and services (producer)
Advertising/marketing companies
Media
Governing Authorities
Media Regulatory Office (MRO) at the Ministry of Culture and Youth (previously National Media Council) – issuing licenses for media activities, such as "representative office for a print," "radio or TV broadcasting," and other "media license for services of a commercial nature." 
FNC
RTA
DED
Dubai Civil Aviation Authority
Dubai Municipality
Maritime City Authority