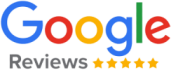 Ludmila and her team took me through whole court process in highly professional manner. With successful outcome, worth mentioning it:)
Very diligent, polite, thoughtful and respectful approach received from all of them. In case you need the best ones, look no further!


I bought property and needed a consultation regarding eviction notices and tenancy laws. I consulted HPL based on their good reviews, and indeed was a positive experience.
I talked to Ludmila via zoom for 30 mins. She is thorough, knowledgeable with a keen attention to details. She even asked someone to cross the Arabic translation of the eviction notice to ensure it matches the English text. She answered all my questions, explained to me how the system works and gave me all the needed steps to follow in order to achieve my objective.
I am happy that I chose her services, and like many other previous reviewers, I highly recommend her firm.


Extremely professional and highly appreciated the fact that this office is represented by all very professional woman, highly efficient, competent and to the point! Highly recommend this place if you need legal assistance in Dubai. Not cheap but worth the money.


Ludmila and her staff have been so helpful in resourceful in helping us learn about our legal rights as tennants, information on how to set up a trade liscence, getting funds from my home country and much more. She and her staff are kind, professional and effective. My daughter had found her for me on tik tok and recommedded I seek her help. I can most definitely highly recommend Ludmilla as a lawyer abd legal advisor. You won't regret it. She is worth everything!


Its comforting to have access to such a friendly and supportive law firm in an environment that can be so challenging at times. Have used Ludmila's services on a couple of occasions and couldn't quite believe how much effort they were willing to put in to ensure our needs were met. Outstanding service from Lobna Abouelleil. Highly recommended.


Tom

Great service
Very good service. Prompt and efficient.
Michelle

Professionalism, experience
I appreciate very much the wise & pragmatic counsel I received from Ludmilla. The information I received & the options available to me were explained clearly & with compassion. Every member of the team I met, was customer focused & helpful. Overall, I benefited greatly from this consultation.
Neil Taylor

Ludmila and Noora were a great team...
Ludmila and Noora were a great team offering timely considered and professional advice towards an equitable solution to my matters of contention. Highly recommended
Anon

Look no further
I was referred to LY and I am so very pleased I took the time to meet her. Having met a number of lawyers in Dubai, I have found the best one!