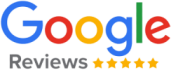 Very good law firm, providing pragmatic legal advice. Honest and transparent with clients

Ashraf Abouelleil


Nov 10, 21

Ludmila Yamalova and her team have provided excellent legal support to me, and a number of my company's clients. They are professional, knowledgeable and practical.

Krysta Fox


Nov 09, 21

Ludmila and her team helped us tremendously during a dispute with a landlord. They provided sound and professional legal advice, they were patient and responsive. I highly recommend them. And they're... Read More on TikTok too 🙂

Jalal Yaqoub


Nov 01, 21

Extremely detailed and thorough explanations between all correspondence, time is taken to explain everything, so you're not left guessing. They are professional yet personal and a offer a sense of... Read More true investment from their side. Totally trustworthy. Not to mention the "Tiktok lawyer", offers some real and useful advice.

Joe Hafner


Oct 14, 21

Very knowledgeable and compassionate firm. Their expertise on UAE law is unmatched and their professionalism is top notch. I really appreciate how they keep clients informed at all stages of... Read More their case.

Leigh Baker


Oct 14, 21
Very good law firm, providing pragmatic legal advice. Honest and transparent with clients

Ashraf Abouelleil


Nov 10, 21

Ludmila Yamalova and her team have provided excellent legal support to me, and a number of my company's clients. They are professional, knowledgeable and practical.

Krysta Fox


Nov 09, 21

Ludmila and her team helped us tremendously during a dispute with a landlord. They provided sound and professional legal advice, they were patient and responsive. I highly recommend them. And they're... read more on TikTok too 🙂

Jalal Yaqoub


Nov 01, 21

Extremely detailed and thorough explanations between all correspondence, time is taken to explain everything, so you're not left guessing. They are professional yet personal and a offer a sense of... read more true investment from their side. Totally trustworthy. Not to mention the "Tiktok lawyer", offers some real and useful advice.

Joe Hafner


Oct 14, 21

Very knowledgeable and compassionate firm. Their expertise on UAE law is unmatched and their professionalism is top notch. I really appreciate how they keep clients informed at all stages of... read more their case.

Leigh Baker


Oct 14, 21


Tom

Great service
Very good service. Prompt and efficient.
Michelle

Professionalism, experience
I appreciate very much the wise & pragmatic counsel I received from Ludmilla. The information I received & the options available to me were explained clearly & with compassion. Every member of the team I met, was customer focused & helpful. Overall, I benefited greatly from this consultation.
Neil Taylor

Ludmila and Noora were a great team...
Ludmila and Noora were a great team offering timely considered and professional advice towards an equitable solution to my matters of contention. Highly recommended
Anon

Look no further
I was referred to LY and I am so very pleased I took the time to meet her. Having met a number of lawyers in Dubai, I have found the best one!