Age for Freelance License in UAE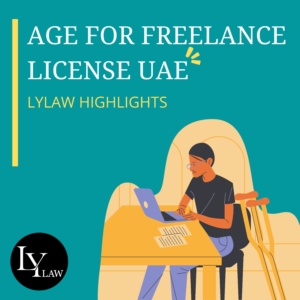 UAE Freelance licenses in Dubai or any other emirates are now available for those who are 18 years of age and up.   
Previously, to start a business in the U.A.E., including freelance businesses, could only be done by those who were at least 21 years old. Now, the free-zones, in particular, across most of the Emirates, have extended the option of setting up the UAE freelance licenses to anyone who reaches the age of 18.
For the time being, however, for those who wish to set up on the mainland, the minimum age remains 21. Although, it should just be a matter of time before the mainland also lowers its requirement to 18. 
To clarify, the mainland is an economic zone under the jurisdiction of DED, or the Department of Economic Development. The changes to the minimum age requirement stem from the recent legislative amendments.
In particular, the new U.A.E. Commercial Transactions Law, which is the Federal Decree Law No. 50 of 2022, and Articles 18.1 and 18.2, in particular. That law replaced the previous Commercial Transactions Law No. 18 of 1993.