Alimony Under Family Law for Non-Muslim Divorces in UAE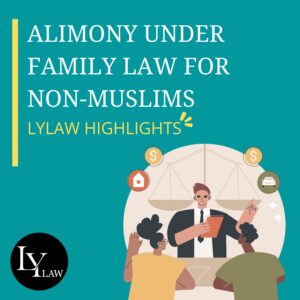 Alimony for women, in non-Muslim UAE divorces, under the new UAE Family Law, is calculated based on a number of factors. 
They include, among other things:
Years

of marriage

Wife's age
Financial position of the spouses
Father's

financial

support towards

joint

children's

custody

The

extent

of a wife's involvement in their

children's

lives. 

As well as, the

reason

for

divorce.
Importantly, under the Family Law for UAE divorces, the wife's right to alimony ends in the event she remarries. 
This is in line with the UAE Decree Law No. 41 of 2022, which became effective on February 1, 2023. And which is now the default law for all non-Muslim divorces in UAE. 
Notably, this Family law is also subject to further Executive Regulations, which will introduce further clarifications, in due time. 
Alimony Under Family Law for Non-Muslim Divorces in UAE - FAQ