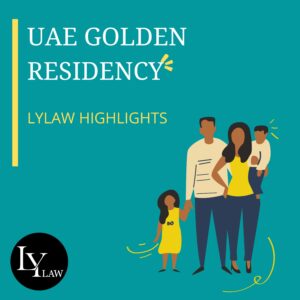 Golden Residency

in the UAE is a long-term residence permit, issued for 10 years.

It is also renewable for the same term, for most of the categories.

Golden residency

is a self-sponsored type of residency, without the need of a Guarantor or a Host Party in the UAE.

It can be available for those who wish to either: 1) work, 2) invest, or 3) start a business in the country.

As long as they satisfy the requirements for each one of the categories.

Golden Residency

is applied through the ICA, which is the U.A.E. Federal Immigraiton Authority .

Directly

through the ICA online platform or through a designated branch.

For example, real estate investors in Dubai, can apply for Golden Residency, directly through the Dubai Land Department.

In general, however, the application for the Golden Residency through ICA online platform is rather self-explanatory and efficient.

Specific laws and requirements for the Golden Residency are set out in the special Annex of the UAE Cabinet Resolution No. 65, 2022.