How to Buy Property in Dubai OR Other Emirates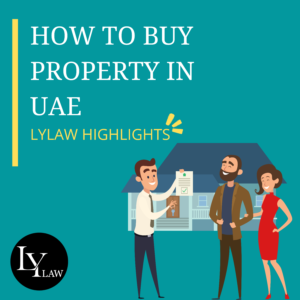 To buy property in Dubai or other Emirates – what do you need to know? 
First, identify the reason for buying property in Dubai or other Emirates.
Is it an investment or for your own use?
Next, do you want the property to be ready now?  Or you want to invest for the future?
Then, decide on the Emirate and specific location within it.
Remember, that expats can only own in designated freehold zones.
Review carefully the title deed, to know:
Who the sellers are;

Whether the property is

mortgaged

or

paid off

;

And the property

specifications

, such as

size

and

parking

.
Furthermore, it is important to:
Conduct

thorough

property

inspection

.

And

understand

whether the property is

rented

or

not

. 
Then, come the commercial factors.
Make sure that you

agree

on the

purchase price

ahead of time and that you can

afford

it.  

Remember, that there is often a

10% deposit

that is held with the

agent

.  Although it is not required by law.

Then, identify the

amount

of the annual

service charges

.

In addition, you will also have to pay a 4% registration

fee

to the government. 

As well as

real estate

brokers' fees

. 
Finally, make sure that whoever you are dealing with is either 
1) the property owner or
2) an official representative with the specific Power of Attorney. 
Importantly, all of this information should be clearly documented in the underlying agreements, which you understand.
The transfer of ownership happens at one of the official transfer centers, at the end of which you will receive a new title deed, in your name.
Buying Property in Dubai or Other Emirates - FAQ