Medical Insurance Dubai | Minimum Coverage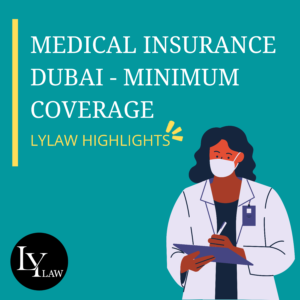 Medical insurance Dubai, which is mandatory, has to provide minimum coverage. 
The minimum coverage must meet the requirement of what is called – the "Essential Benefits Plan." 
This Plan specifies the bare minimum benefits and coverage, which every policy of medical insurance Dubai must include.
At a high level, the policy covers basic:
Tests

,

Diagnosis

, and

Treatments within

Dubai;

and

possibly

other Emirates,

depending

on the

insurance

.

As well as

emergencies

in

all

Emirates

.
The

Essential Benefits Plan

also includes a

specific

, albeit

limited

,

network of

medical

providers. 

Furthermore, under this Plan, the combined claim amount is up to AED 150,000.00, for every year of coverage.

Importantly, the Essential Benefits Plan automatically applies to all residents in Dubai, with salaries below AED 4,000.00/month.

This medical insurance Dubai requirement and level of coverage are expressly provided for in the Dubai Law No. 11 of 2013 re. Health Insurance in Dubai and, specifically, Articles 7 (1) and 9.
Therefore, all Dubai residents, by default, must have the Dubai medical insurance coverage, as per these specifications. In fact, as part of the Dubai residence application, the sponsor must present proof of the Dubai medical insurance coverage, in order to process their employee's visa.
This means that, all of those employees, who are sponsored by Dubai companies, must have the Basic medical coverage. Although, often, it seems that many employees are not aware of this. 
Medical Insurance Dubai - FAQs