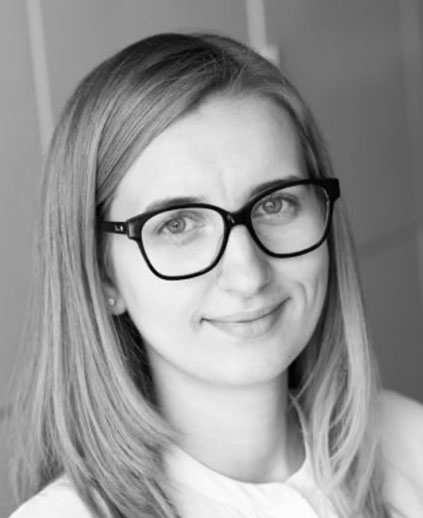 COO/Governance & Compliance
Adriana is our firm's engine and pillar, ensuring that all of its nuts and bolts are not only connected and fine-tuned, but are always evolving and advancing to new heights. One of those rare types of humans, who wears multiple hats with the same levels of ease and competence, Adriana manages all aspects of the firm's practice. She heads up the firm's operations and management, accounting and tax, governance and compliance, employment and human resources, as well as marketing and business development. Adriana also works closely with the rest of the team on client services and management, from conducting due diligence and research, to providing clients with advisory services on business and regulatory matters.
Adriana is particularly fond of the sitcom "Friends," from where she derives much of her inspiration and wit, while bringing laughter to the team. One of her favorite Monica quotes from Friends is: "I need you to be careful and efficient. And remember: If I am harsh with you, it's only because you're doing it wrong." This, sort of, sums up our Adriana…
Adriana began her career with the firm in 2013, first as the Office Manager and, ultimately, rising to senior management roles. Adriana holds positions of the Firm's Chief Operating Officer (COO) and Governance and Compliance Officer, among others. Prior to joining the firm, Adriana worked for companies in Romania and Dubai, in the fields of accounting and management. Adriana holds a Bachelor of Science (BS) degree from the University of Agricultural Sciences and Veterinary Medicine of Cluj-Napoca, Romania. Adriana has also completed a number of professional courses and certifications in international accounting, auditing and tax.
HPL Yamalova & Plewka DMCC
Chief Operating Officer (COO) & Compliance and Governance, 2019 – present
Senior Paralegal, 2016 – present
HPL Yamalova & Plewka DMCC, Dubai, U.A.E.
Director of Operations, 2016 – 2019
HPL Yamalova & Plewka DMCC, Dubai, U.A.E.
Office Manager & Paralegal, 2013 – 2015
Rolicom Import Export S.R.L.
Accounting Assistant, 2007 – 2011
University of Agricultural Sciences and Veterinary Medicine of Cluj-Napoca, Romania
Bachelor of Science, 2007-2011