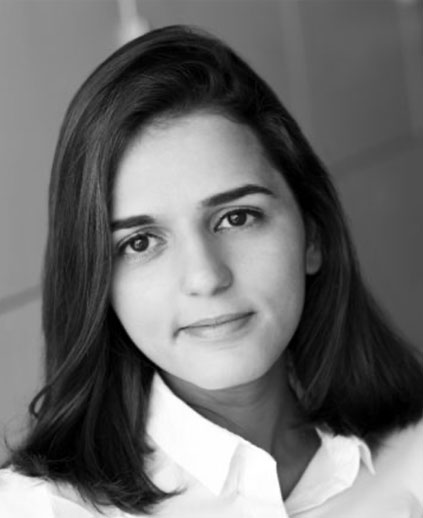 Head of Client Management
Hanan is a highly talented legal professional, who effortlessly navigates legal matters in Arabic and English by applying the right degree of cultural sensitivities. She has an extensive and diverse measure of experience, earned and developed through hands-on practice and multitude of matters. Hanan's unparalleled passion for the legal profession, intellectual rigor and zest for learning have propelled her to reach great heights.
Hanan enjoys admirable rapport with the clients and the team, to a large extent, because of her positive, genuine, happy and can-do-all attitude. Hanan began her legal career as the Firm's legal intern, while still at university. Since then she has successfully worked her way up the hierarchy, currently managing a team of other legal assistants.
HPL Yamalova & Plewka DMCC
Legal Manager and Senior Paralegal, 2017 – present
International Youth Leadership Conference, Malaysia
2016
American University Sharjah, UAE
Judicial Affairs Hearing Counsel, 2016 – 2017
HPL Yamalova & Plewka DMCC
Legal Intern – 2016
Moot Court International Criminal Court Competition
2015 – 2016
The Studio
Film Editor, 2015 – 2016
University of Dubai
Masters of Laws (LLM), 2022

 DIFC Wills & Probate Programmer
Certificate of Completion in DIFC Wills and Probate drafting, 2018

American University of Sharjah, UAE
Bachelor of Arts, International Studies and Women Studies, 2017

American Creative Academy in Kuwait
High School Diploma and IB Certificates, 2013