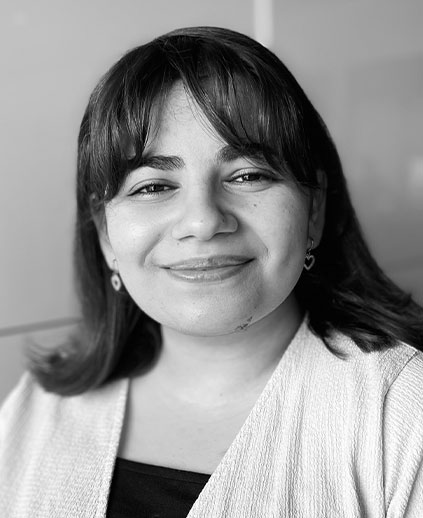 Lilas is the most recent addition to the LYLAW legal team. She is a proactive thinker who has a knack for problem solving. She is particularly interested in public law, medical Law, data protection law, tax law as well as comparative law.
Much like the field of law, Lilas is also very passionate about Languages. She is fluent in Arabic, English and French, and is currently undertaking Italian and Mandarin.
Lilas is a Fresh graduate of Sorbonne University Abu Dhabi, from where she obtained her Law Degree. Prior to her Law Degree, she had completed a 1-year French program, also at Sorbonne University.
Her knowledge about law and continuous hands-on attitude, adds great value to the team and the firm's environment. She comes with a strong set of legal drafting and analytical skills, which help her when dealing with different matters.
Lilas loves to work both independently and collaboratively. She enjoys intellectual stimulation and thought-provoking challenges. She has a love for learning and is very excited about the knowledge and new perspectives that will come with experience. Hence, she fits perfectly into our Firm's team of outside-the-box thinkers.