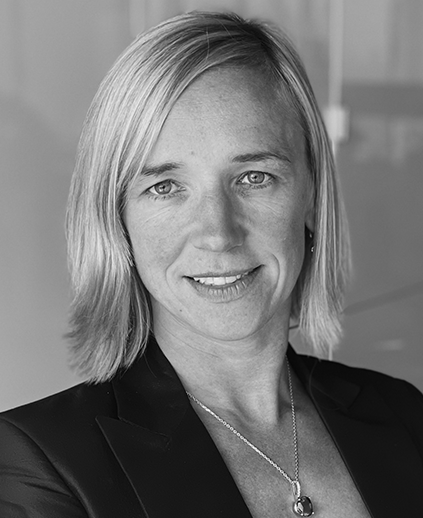 Ludmila Yamalova is the founder and Managing Partner of the law firm in Dubai, which she founded and has been managing since 2009. Ludmila holds a Juris Doctorate (JD) degree from the University of Texas (UT) at Austin, U.S.A. She is licensed by the State Bar of California, since 2002. Ludmila is fluent in English, Russian and Ukrainian, having been born and raised in Ukraine.
Ludmila has been actively practicing law for over twenty (20) years, in the U.S.A. and the U.A.E., six (6) of which were in the Silicon Valley, California. There, she worked at DLA Piper and as an Associate General Counsel (AGC) for Finisar Corp (FNSR).
Over the years, Ludmila has gained the reputation of a go-to legal expert in the industry, in the region. She is often quoted and featured by mainstream national and international media. At an international level, these include the Wall Street Journal, Financial Times, New York Times, Washington Post, Bloomberg, Associated Press, Reuters, etc. Ludmila has also apepared on BBC, CNC, ABC and EuroNews. In the region, she is often quoted by The National, Gulf News, Khaleej Times, LovinDubai, Zawya, Arabian Business and many others.
Ludmila is also a renowned legal media personality in the region. She has a significant and rapidly growing social media audience. Among other things, Ludmila is often referred to as Legal Eagle by Dubai Eye radio station, where she has been a weekly legal commentator since 2009. In recent years, Ludmila has also become the first verified lawyer on TikTok in the region and has become widely known as the TikTok Lawyer.
Managing Partner and Founder at HPL Yamalova & Plewka DMCC, Dubai, U.A.E.

Aug 2009 – Present
Dubai based general practice law firm, specializing in commercial, corporate, real estate, dispute resolution and criminal matters.
Host of Lawgical with LYLAW Podcast

Mar 2018 – Present
The U.A.E.'s and region's first (and for a long time only) legal podcast: LAWGICAL WITH LYLAW. Regular weekly podcast, covering a wide range of legal issues and updates, related to the U.A.E. laws, business and lifestyle. Masterminded, produced and hosted entirely in-house at Yamalova & Plewka law firm, in collaboration with the entire team and legendary Tim Elliott.
Presenter at Dubai Multi Commodities Center (DMCC) Knowledge Series, Dubai, U.A.E.

2014 – Present
Regular presenter at the DMCC Knowledge Series, leading presentations about employment law, corporate matters, meaning and enforcement of contracts, real estate management, etc.
Legal Commentator at Dubai Eye Radio 103.8

2009 – Present
Ludmila is a regular legal commentator on Dubai Eye FM 103.8. Ludmila has a regular show every alternate Monday from 3:00-4:00 p.m., with a repeat transmission on Fridays from 1:00 p.m. – 3:00 p.m. She also provides regular commentary to the news show on topical issues of the day.
Managing Partner at Al Sayyah Advocates & Legal Consultants

Jan 2009 – Aug 2009
Dubai based law firm, specializing in real estate dispute resolution and commercial litigation.
Partner at Davidson & Co, Legal Consultants

May 2008 – Feb 2009
Ludmila was one of the founding partners of the firm. Specialized in real estate dispute resolution. Built and managed own client base.
Associate General Counsel at Finisar Corp.

March 2005 – July 2008
Managed Finisar's legal affairs, domestically and internationally. Headed multiple high profile patent litigation cases. Managed shareholder derivative law suits. SOX legal compliance officer.
Associate at DLA Piper US LLP

2002 – 2005
Specialized in intellectual property litigation. Worked on post dot com bankruptcy cases.
Summer Associate at Howrey Simon Arnold & White

2001 
Summer associate, specializing in intellectual property litigation and contract drafting.
Business Analyst at Business for Social Responsibility

1998 – 1999
Conducted due diligence and business analysis in connection with providing consulting services to international clients on improving their bottom line by exercising social responsibility. Clients included: Starbucks, Gap, Nike, etc.
Business Analyst at Strategic Decisions Group

1996 – 1999
Conducted due diligence and business analysis for international clients in connection with mergers and acquisitions, corporate restructuring and growth development strategies.
The University of Texas School of Law
Doctor of Law (J.D.), Intellectual Property Law,
1999 – 2002
Activities and societies: International Law Society, Intellectual Property Law Society. Obtained advance graduate degree in law, Juris Doctor (JD)
Université Paris X Nanterre
Master's degree, European Union Law,
2000 – 2001
Activities and societies: Studied European Union law; obtained a master's degree in law
Reed College
Bachelor of Arts, Political Philosophy,
1993 – 1996
Activities and societies: Internal Student Society.
Studied Political Philosophy. Obtained a university degree in Bachelor of Arts.
Université Laval
Summer School, French Language and Literature,
1994 – 1995
Activities and societies: Studied French language, over the course of two summers.
Studied French language and literature
Harvard University
Summer School, Junior Thesis, 1995
Researched and wrote junior thesis on post-Soviet era social developments.