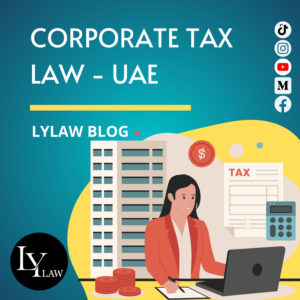 Corporate Tax has arrived to the UAE! By virtue of the UAE Federal Decree Law No. 47 of 2022 on the Taxation of Corporations and Businesses.
Otherwise known as the UAE Corporate Tax Law. 

At a high level, Corporate Tax is a form of tax levied on the: 1) Taxable Income 2) of Taxable Persons.  Taxable Persons, in turn, may either be: 1) Legal persons or 2) Natural persons. The Corporate Tax rate is 9%.  And the Corporate Tax threshold is AED 375,000. 
Taxable Persons will become subject to Corporate Tax from the beginning of their 1st financial year, that starts on or after 1st of June 2023. 
Therefore, all Taxable Persons must register and obtain a Tax Registration Number for Corporate Tax purposes, from the applicable date.