Guideline to Injuries at Work in UAE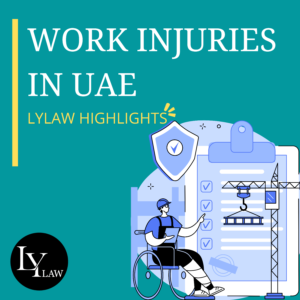 Occupational illnesses or injuries at work in UAE must be compensated by the employer. 
In other words, if the injuries at work in UAE is a direct result of one's work, then the employer is obligated to pay for the treatment.
The treatment could be either in government or private health facilities. 
And the company must pay treatment costs, until either the worker recovers or is deemed disabled. 
Importantly, for injuries at work in UAE the treatment also includes rehabilitation. 
Furthermore, the company is obligated to pay for any moving expenses if required for treatment. 
However, the worker is not entitled to compensation for treatment in the event the injury was the result of one's own negligent actions. 
This is in accordance with the U.A.E. Employment Law No. 33 of 2021, and Articles 37 and 38, specifically. As well as Article 23 of the Cabinet Resolution No. 1 of 2022.   
Injuries at Work in UAE - FAQs